Get Updates
Join Our Concert List
TAKE ACTION FOR SOCIAL JUSTICE - TO END POVERTY, ECONOMIC INJUSTICE, and the POISONING OF NATURAL RESOURCES through ENVIRONMENTAL STEWARDSHIP in our everyday lives
TOGETHER
WE ARE
THE SOLUTION
• One Person at a time
• One Household
at a time
• One Community
at a time
NEWS
Debra and Rick test drive and order a 100% Electric Car - Zero Emission. Learn More....
We Run on 100% Wind & Solar Power from Ethical Electric.
Sign Up for yours now and get a $50 signing bonus.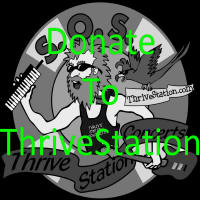 UNDER CONSTRUCTION

S.O.S. Artist: Andy & Denise

S.O.S. Artist: Andy & Denise- Song Title: Sunlight In Goodbye


Songwriters Original Showcase welcomes Andy & Denise, an acoustic pop/folk duo that feature well crafted songs, rhythmic guitar playing and great harmonies. They have two releases available: their debut CD, "Sunlight In Goodbye," and their more recent 5-song CD, "Live at Eddie's Attic." They are currently in the process of recording their third CD and are looking forward to a Spring 2002 release. No matter what the setting, they are always fun and engaging to watch.

Their performances regularly take them up and down the east coast to numerous festivals, colleges, clubs and coffeehouses including The Bitter End, Eddie's Attic, The Point, Andy's, The Acoustic Cafe, Postcrypt Coffeehouse, Minstrel Coffeehouse, Delaware Friends of Folk Coffeehouse, the Delmarva Folk Festival, the Brierfield Music Festival, and Good Day Alabama (FOX TV).