Get Updates
Join Our Concert List
TAKE ACTION FOR SOCIAL JUSTICE - TO END POVERTY, ECONOMIC INJUSTICE, and the POISONING OF NATURAL RESOURCES through ENVIRONMENTAL STEWARDSHIP in our everyday lives
TOGETHER
WE ARE
THE SOLUTION
• One Person at a time
• One Household
at a time
• One Community
at a time
NEWS
Debra and Rick test drive and order a 100% Electric Car - Zero Emission. Learn More....
We Run on 100% Wind & Solar Power from Ethical Electric.
Sign Up for yours now and get a $50 signing bonus.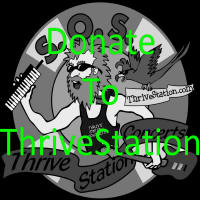 S.O.S. Artist: Eric Balkey
w/ Wendy Fuhr of Full Frontal Folk
S.O.S. Artist: Eric Balkey w/ Wendy Fuhr - Song Title: Saturday Morning

Eric Balkey

Balkey is a native of Marlton, New Jersey and currently resides in Philadelphia. With encouragement from his songwriting peers, he started performing at open mics in Red Bank, New Jersey in 1994. He now plays all over the Northeast from Boston to Washington DC at the top venues for contemporary folk singer-songwriters. Bill Coyle of the Decafe Coffeehouse observes, "Erik Balkey continues to develop and master his songwriting skills... his self-titled debut album is delivered with acute insights and lyrical grace."
Wendy Fuhr


Fatale Frontal - aka Wendy Fuhr, began singing folk tunes at home with her family as early as she can remember. She started classical violin at 9 years old, but quickly picked up old-time and bluegrass fiddle by accompanying her dad to music festivals. Wendy sang in a women's a cappella group in college, and found a love of harmony which has followed her since! She has played on many local Philadlephia singer-songwriter and band CDs, and is also a member or So's Your Mom, a band with Celtic and American influences. Wendy sings and plays fiddle, as well as some guitar and mandolin, for FFF.