Get Updates
Join Our Concert List
TAKE ACTION FOR SOCIAL JUSTICE - TO END POVERTY, ECONOMIC INJUSTICE, and the POISONING OF NATURAL RESOURCES through ENVIRONMENTAL STEWARDSHIP in our everyday lives
TOGETHER
WE ARE
THE SOLUTION
• One Person at a time
• One Household
at a time
• One Community
at a time
NEWS
Debra and Rick test drive and order a 100% Electric Car - Zero Emission. Learn More....
We Run on 100% Wind & Solar Power from Ethical Electric.
Sign Up for yours now and get a $50 signing bonus.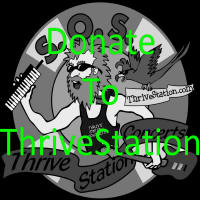 SongwritersOriginalShowcase.com ThriveStation.com
Presents:
House Concert Series - Live

Saturday - September 29, 2012 -
Arrive - 7:30 pm Show Time 8:00 pm
Buy Tickets Now
Featuring Danielle Miraglia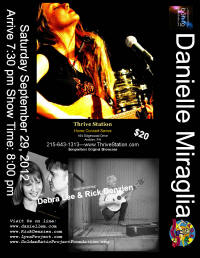 Poster - Danielle Miraglia - News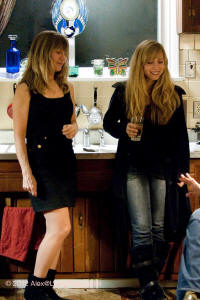 Debra Lee and Danielle Miragila

Danielle Miraglia
Danielle Miraglia (murr-Ä L e a) comes armed with a strong steady thumb on an old Gibson, an infectious stomp-box rhythm and harmonica. Her tunes range from heart-felt to socially conscious and will move both your heart and hips. Danielle's latest release "Box of Troubles" a bare-bones expression of all these attributes, explores the highs and lows that life has to offer and has already received rave reviews. Alternate Root says "Danielle Miraglia's guitar work keeps Delta traditions alive. Her steady thumb and playing style trace a direct line to the blues of the field and chicken shacks. Vocally, Danielle's voice digs in, twisting within the delivery, seeming to break but more likely soaring before the fall. 'Box of Troubles' balances good times with the bad, her characters roles' defined and believable."
Raised just outside of Boston in Revere, MA, where its famous beach is better known for girls with big hair than its history as a popular tourist attraction, Danielle was raised on a variety of popular music, from her parent's Motown records to the classic rock influences like The Rolling Stones and Led Zeppelin that encouraged her to learn to play guitar at thirteen. A passion for the arts and an outstanding gift for writing lead her to Emerson College in Boston's downtown theater district. After graduating with a degree in Creative Writing, she put her writing skills, originally intended for novels, towards songwriting and began performing at open mike nights in the Boston area. This set in motion what would become a full-time career in music.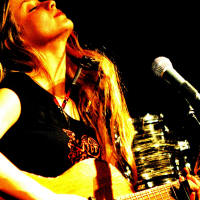 along with
Debra Lee & Rick Denzien of Lyra Project -


Independent recording duo LyRA PROJECT
Debra Lee and Rick Denzien
Award winning alt-pop-rock songs-Seamless vocal harmonies
Their music reminds listeners of Oscar Award winning songs from the film "Once" and vocals have been compared to Shawn Colvin and Bruce Cockburn.

www.RickDenzien.com / www.LyraProject.com
Thrive Station - House Concert Series - Live
Plus the "patented"
The After Show Guitar & Bongo Jam

Arrive - 7:30 pm Show Time 8:00 pm
B.Y.O.B - or house brand
reserve your spot - buy your ticket(s) now
Home Concert Tickets
Reserve Your Spot Now

Danielle Miraglia

Pay via Pay Pal System
Your Ticket is Your PayPal Receipt, but don't worry we will also have you on our list!
Debra Lee & Rick Denzien
of Lyra Project
Full Address and Directions will be emailed to you.
a paypal surcharge is added


All Major Cards Accepted - Even without a PayPal Account
If you can't make the show in person try our pay per view over the internet

Get Updates
Join Our Concert List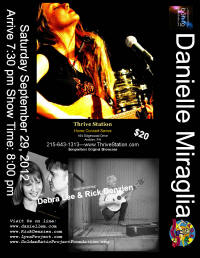 Click and Print PDF Gig Poster

Support Our Sponsors:
www.babiczguitars.com
www.rowanenergyintegration.com
www.BoffoStudio.com
www.SlotOneEntertainment.com
www.GoldenRatioProjectFoundation.org
www.SongwritersOriginalShowcase.com