Get Updates
Join Our Concert List
TAKE ACTION FOR SOCIAL JUSTICE - TO END POVERTY, ECONOMIC INJUSTICE, and the POISONING OF NATURAL RESOURCES through ENVIRONMENTAL STEWARDSHIP in our everyday lives
TOGETHER
WE ARE
THE SOLUTION
• One Person at a time
• One Household
at a time
• One Community
at a time
NEWS
Debra and Rick test drive and order a 100% Electric Car - Zero Emission. Learn More....
We Run on 100% Wind & Solar Power from Ethical Electric.
Sign Up for yours now and get a $50 signing bonus.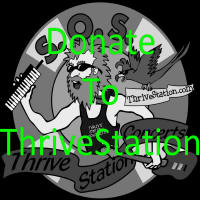 www.SongwritersOriginalShowcase.com
Presents:
Lyra Project
Debra Lee and Rick Denzien
and
Lost In Holland
featuring Michael Ronstadt & Josh Hisle
House Concert Series - Live
April 24th - 7:30 pm

This gig is by RSVP only - click here to email your RSVP

for full address and directions.
or
reserve your spot - buy your ticket now
Home Concert Ticket
April 24th 7:30pm
Reserve Your Spot Now
Lyra Project
Debra Lee
Rick Denzien

Pay via Pay Pal System
Lost In Holland
Ticket Held at Door
Full Address and Directions will be emailed to you.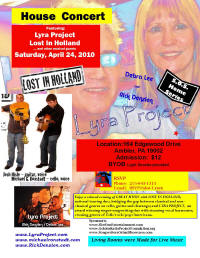 Sponsors:
www.SlotOneEntertainment.com
www.GoldenRatioProjectFoundation.org
www.SongwritersOriginalShowcase.com