Get Updates
Join Our Concert List
TAKE ACTION FOR SOCIAL JUSTICE - TO END POVERTY, ECONOMIC INJUSTICE, and the POISONING OF NATURAL RESOURCES through ENVIRONMENTAL STEWARDSHIP in our everyday lives
TOGETHER
WE ARE
THE SOLUTION
• One Person at a time
• One Household
at a time
• One Community
at a time
NEWS
Debra and Rick test drive and order a 100% Electric Car - Zero Emission. Learn More....
We Run on 100% Wind & Solar Power from Ethical Electric.
Sign Up for yours now and get a $50 signing bonus.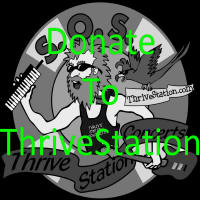 Nashville Songwriter Assocation | BoffoStudio.com | ThriveStation.com | Slot-1.com
Presents:

House Concert Series - Live
Songs and the Stories & Craft Behind the Songs
special workshop / concert
with
Don Henry & Craig Bickhardt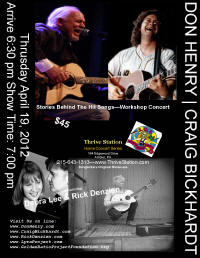 Thursday April 19, 2012 - Arrive - 6:30 pm Show time 7:00 pm
Buy Tickets
Don Henry
Grammy Award winner Don Henry's songs have been recorded by legends like:

Hit maker Craig Bickhardt's songs have been recorded by
Ray Charles
Patti Page
BB King
Janis Ian
Conway Twitty
John Conlee
The Highwaymen
Martina McBride
Gene Watson
B.J. Thomas
Kathy Mattea
David Wilcox
Blake Shelton
Lonestar
The Judds
Poco
Kathy Mattea
Miranda Lamber
Ray Charles
Gary Chapman with Allison Krauss
But his songs shine most when heard by the very artist who wrote them in the concerts he performs across the
country. Don Henry is a veteran of 32 years in the music business. His experience in writing, publishing,
producing and engineering has evolved him into the singer / songwriter / guitarist and entertainer he's become today.

Don Henry has shared the stage with:

Joey Ramone
Al Gore
Pete Seeger
Steve Earle
Graham Gouldman
Ray Price
Livingston Taylor
Emmylou Harris
Jimmy Webb
Guy Clark
Craig Bickhardt
David Crosby
P.F. Sloan
Nanci Griffith

JohnPrine
Michael McDonald
Felix Cavaliere
Rodney Crowell
Don Williams
Faith Hill
Richie Havens
Keith Urban
Shawn Colvin
Dan Seals
Michael Johnson
Janis Ian
Sonny Curtis
Jim Messina
J.D.Souther
... just to name a few!
Buy Tickets
The wit and wisdom of Don's songs are widely renowned whether it's campfire favorites, the hilarious "B.F.D." and biker lullaby "Harley", to the wonderfully poignant tribute to Martin Luther King "Beautiful Fool", and of course, the Grammy Award winning country classic "Where've You
Been". In addition to a Grammy, Kathy Mattea's version of "Where've You Been" won Don (and co-writer Jon Vezner) song of the year honors from ACM (Academy of Country Music), CMA (Country Music Association) and NSAI (Nashville Songwriters Association International). "Where've You Been" was the first song to be awarded all four honors in the same year!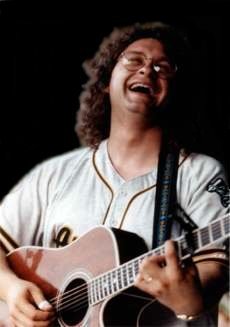 As Dirty Linen observed about his Philadelphia Folk Festival appearance: "The crowd was won over by this guy and his guitar. Long may he write."

Buy Tickets
Craig Bickhardt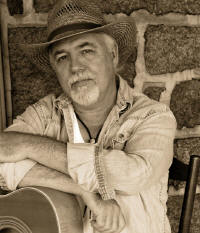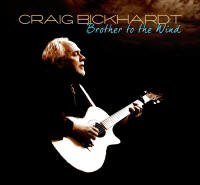 In a world where everything is disposable from ink pens to diapers to electronic devices, Craig Bickhardt is striving to make certain his music stands the test of time.
On his new album, Brother
To The Wind, Bickhardt drew from
a well of influences that includes
such songwriting pioneers as James
Taylor, Leonard Cohen, Joni
Mitchell and Gordon Lightfoot.
"Music used to change
people," Bickhardt notes. "Records
used to be made for careful listeners
who read the lyrics and talked about
the songs, interpreted their meanings.
That's the kind of music I
relate to." Read More

With your hosts
Debra Lee & Rick Denzien of Lyra Project -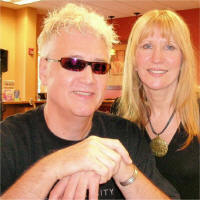 Thrive Station - House Concert Series - Live

Thursday April 19, 2012 - Arrive - 6:30 pm
B.Y.O.B - or house brand
reserve your spot - buy your ticket(s) now
Home Concert Ticket
Thursday April 19, 2012 Show Time:7:00 pm
Reserve Your Spot Now
Don Henry &
Craig Bickhardt

Pay via Pay Pal System
Ticket Held at Door
Full Address and Directions will be emailed to you.
a paypal surcharge $2.00 is included


All Major Cards Accepted - Even without a PayPal Account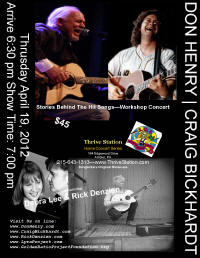 Click and Print PDF Gig Poster

Support Our Sponsors:
www.BoffoStudio.com
www.SlotOneEntertainment.com
www.GoldenRatioProjectFoundation.org
www.SongwritersOriginalShowcase.com