Get Updates
Join Our Concert List
TAKE ACTION FOR SOCIAL JUSTICE - TO END POVERTY, ECONOMIC INJUSTICE, and the POISONING OF NATURAL RESOURCES through ENVIRONMENTAL STEWARDSHIP in our everyday lives
TOGETHER
WE ARE
THE SOLUTION
• One Person at a time
• One Household
at a time
• One Community
at a time
NEWS
Debra and Rick test drive and order a 100% Electric Car - Zero Emission. Learn More....
We Run on 100% Wind & Solar Power from Ethical Electric.
Sign Up for yours now and get a $50 signing bonus.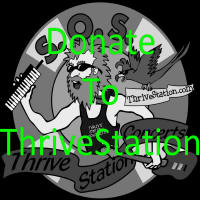 SongwritersOriginalShowcase.com ThriveStation.com
Presents:
House Concert Series - Live

Saturday - May 26, 2012 -
Arrive - 7:30 pm Show Time 8:00 pm
Buy Tickets Now
Featuring Alfred James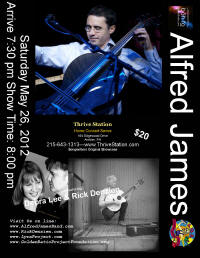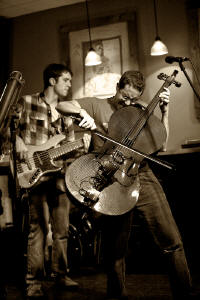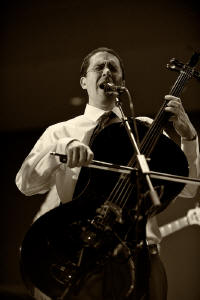 AJB BIO...
With past venues that include the White House, NBC's The Today Show and ABC's Good Morning America, Carnegie Hall, The Kimmel Center for the Performing Arts, and The Academy of Music, the Alfred James Band is making waves with their cello-driven acoustic rock sound. Inspired by a variety of musicians including Yo Yo Ma, Sting, and Dave Matthews, Alfred James reminds audiences that the cello isn't just for classical music anymore!

AJB is currently in the studio recording their second album with Grammy winning producer, Ian Cross. Slated for a Spring 2013 release.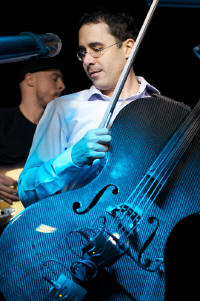 NPR featured their song, Better Days, on their online music show, All Songs Considered where it received the highest rating of any artist on the program.

XM Satellite Radio's XMU named Alfred James one of their Elite 27 of 2007 - the best 27 unsigned artists in the XM Nation and featured them on their year-end best of show.

The band toured Greece and Turkey in June 2007 accompanying The Philadelphia Boys Choir and Chorale. While they were on tour, XM Satellite Radio selected us as their Artist of the Week on The Radar Report.

AJB won a Grammy songwriting contest and performed at 2 Grammy showcases. More...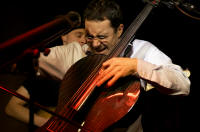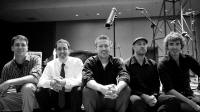 with
Debra Lee & Rick Denzien of Lyra Project -


www.RickDenzien.com / www.LyraProject.com
Thrive Station - House Concert Series - Live
Plus the "patented"
The After Show Guitar & Bongo Jam

Arrive - 7:30 pm Show Time 8:00 pm
B.Y.O.B - or house brand
reserve your spot - buy your ticket(s) now
Home Concert Tickets
Reserve Your Spot Now

Alfred James

Pay via Pay Pal System
Your Ticket is Your PayPal Receipt, but we will also have you on our list!
Debra Lee & Rick Denzien
of Lyra Project
Full Address and Directions will be emailed to you.
a paypal surcharge is added


All Major Cards Accepted - Even without a PayPal Account
If you can't make the show in person try our pay per view over the internet

Get Updates
Join Our Concert List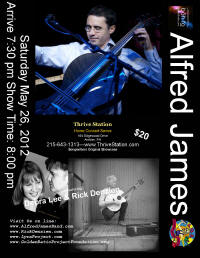 Click and Print PDF Gig Poster

Support Our Sponsors:
www.rowanenergyintegration.com
www.BoffoStudio.com
www.SlotOneEntertainment.com
www.GoldenRatioProjectFoundation.org
www.SongwritersOriginalShowcase.com