Get Updates
Join Our Concert List
TAKE ACTION FOR SOCIAL JUSTICE - TO END POVERTY, ECONOMIC INJUSTICE, and the POISONING OF NATURAL RESOURCES through ENVIRONMENTAL STEWARDSHIP in our everyday lives
TOGETHER
WE ARE
THE SOLUTION
• One Person at a time
• One Household
at a time
• One Community
at a time
NEWS
Debra and Rick test drive and order a 100% Electric Car - Zero Emission. Learn More....
We Run on 100% Wind & Solar Power from Ethical Electric.
Sign Up for yours now and get a $50 signing bonus.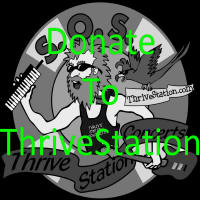 Ronstadt Generations recording there new CD at Boffo Studio. Please help them to produce their 2nd studio CD Watch the video below and help them Kickstart this new project.

Ronstadt Generations is about to embark on the journey that is recording their second studio album. This album, due to be out by July, is a collection of original music, traditional mexican songs, plus new and old classics the band has collected along the way. It also introduces "Los Tucsonences," the versatile band that can be seen performing with Ronstadt Generations in many of their Southern Arizona engagements. Pre-production for this project starts in May. If you can toss a buck, or many, it's all very appreciated. Check out the different incentives for funding. Incentives include digital downloads, CDs, vinyl, thank you's, production credits, concerts, or even dinner cooked by the band. Thank you for you help and support.
SongwritersOriginalShowcase.com ThriveStation.com

Presents:
House Concert Series - Live


Saturday - February 25, 2012 - Arrive - 7:30 pm
Buy Tickets
Ronstadt Generations

Hailing from the Southwest, RONSTADT GENERATIONS tours nationally and represents the multi-cultural roots America was founded upon. Dating back five generations in North America, their music exemplifies the diverse ethnic folk forms that comprise the beautiful tapestry of American folk music.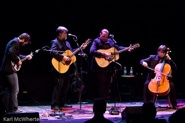 The band features Michael J. Ronstadt, younger brother of Linda, along with sons Michael G. and Petie Ronstadt.
These four voices -- all multi-instrumentalists and solo artists in their own right -- bring to life a repertoire that reaches back to the end of the 19th century while continually looking ahead into the 21st, with a rich innovation of original material alongside traditional Southwestern and Mexican songs.
with
Debra Lee & Rick Denzien of Lyra Project -


Thrive Station - House Concert Series - Live
Plus the "patented"
The After Show Guitar & Bongo Jam

Saturday - February 25, 2012 - Arrive - 7:30 pm
B.Y.O.B - or house brand
reserve your spot - buy your ticket(s) now
Home Concert Tickets
February 25, 2012 Show Time: 8:00 pm
Reserve Your Spot Now

Ronstadt Generations

Pay via Pay Pal System
Your Ticket is Your PayPal Receipt, but we will also have you on our list!
Debra Lee & Rick Denzien
of Lyra Project
Full Address and Directions will be emailed to you.
a paypal surcharge is included


All Major Cards Accepted - Even without a PayPal Account
Click and Print PDF Gig Poster

Support Our Sponsors:
www.BoffoStudio.com
www.SlotOneEntertainment.com
www.GoldenRatioProjectFoundation.org
www.SongwritersOriginalShowcase.com